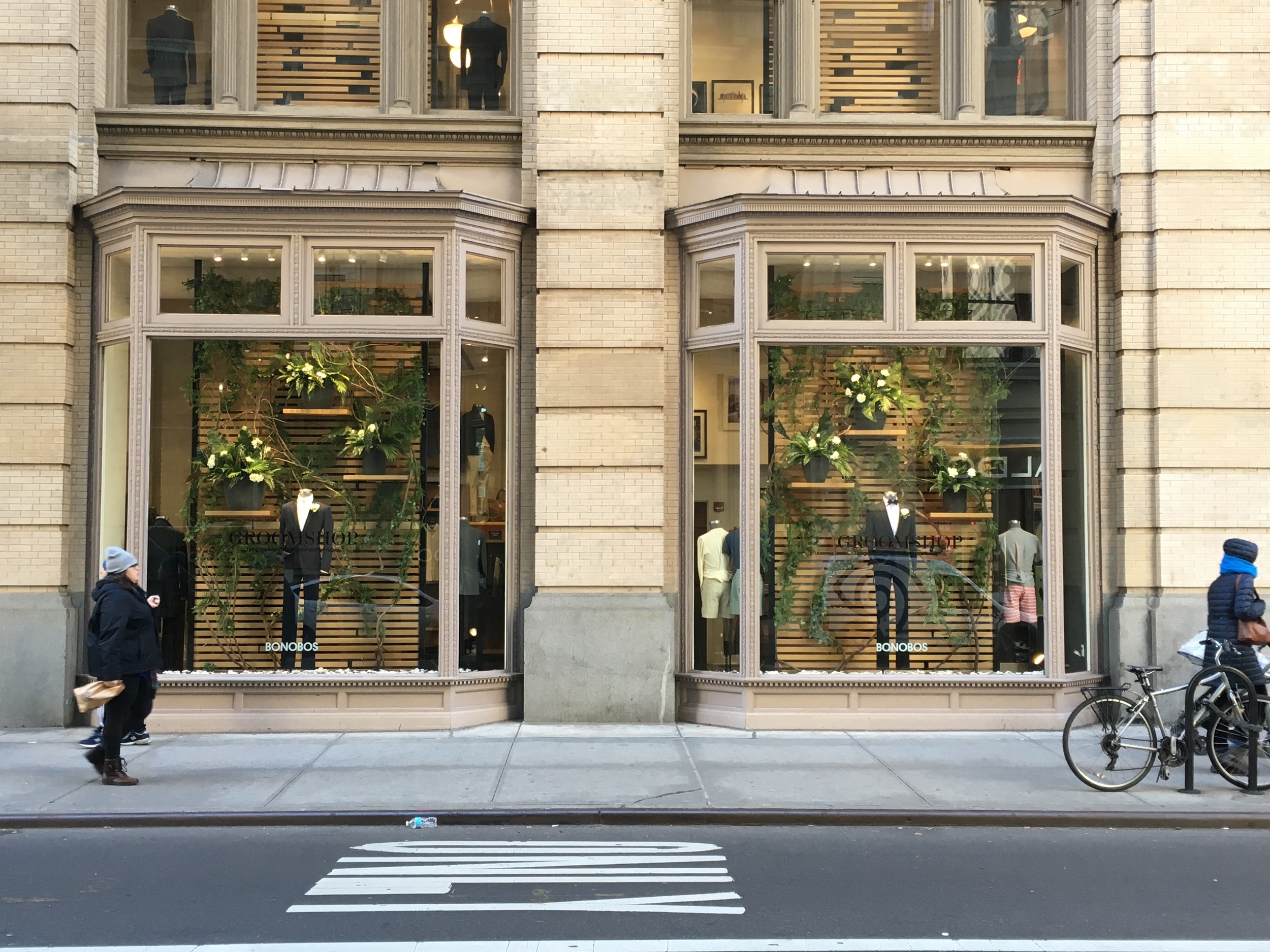 To promote Bonobos' new wedding-focused Groomshop collection, Colin Stark Creative partnered the brand with the social media savvy florist, Putnam & Putnam. Together, we devised a photoshoot that wove Putnam & Putnam's wild, yet sophisticated floral design into a stunning backdrop for the Groomshop collection.
PARTNERSHIP EXTENSIONS
In-Store/Window Design: To extend the Groomshop campaign and provide a cohesive brand experience, Bonobos ran the floral aesthetic throughout their stores and window displays.
Social Media Influence: As the campaign launched, Putnam & Putnam posted a series of images from the campaign to their quarter million+ social following.
Brand Blog Inclusion: Bonobos profiled the guys on Equateur, their in-house editorial property. Story can be found here.
BONOBOS GROOMSHOP CAMPAIGN
✎ ELEMENTS:
Influencer marketing
Photoshoot/set production
Creative direction
Social media/content rollout
In-store visual design